Office Culture
Events, posters, shirts–2017-2019

If you'd asked a Custorian what the best part of working at Custora was, they'd likely say the culture. It was full of brilliant, funny people, and a lot of events to bring us together. The design team often helped boost this by creating collateral like posters, shirts, hats, pins, notebooks, etc.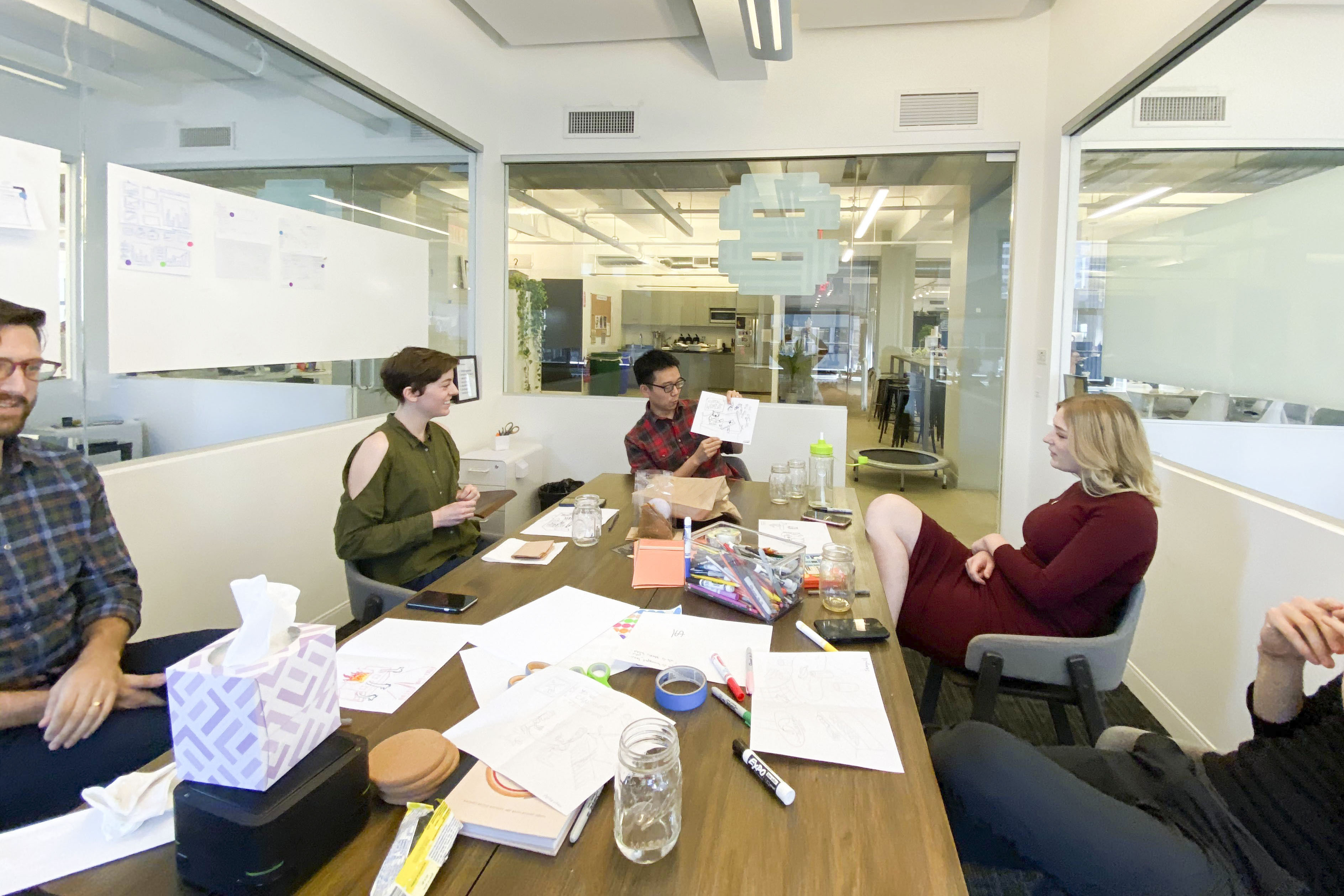 Design Lunch

A recurring Friday lunch hosted by the design team, for everyone. Often we'd do an activity such as creating repeating patterns on paper, telephone comics, Custora club logos, or drawing out a recipe without words. Or we'd talk about a new controversial logo (the Slack update really created a roar), 90s album art, or discover our
creative types
.
Event Posters

Encouraging participation and non-white walls. WETIKI (Wednesday Eat Together in Kitchen Informally) is a long-standing Custora lunch tradition. Donuts is a bi-weekly matching using the Donut app on Slack, allowing Custorians who don't normally work together to hang out. Wisdom Wednesdays allow a Custorian to share knowledge on any topic of their choosing; previous topics include tarot card reading, creating art with code, and my own
Icleand film photography
.
Pride 2019
Shirts inspired by the recent
Command Center
launch and a tie-dying event. Throughout the week the Queerstorians (Custora's LGBTQIA+ ERG) also gave a presention on Pride history, did some trivia, hosted a nail-painting event, and put on a happy hour.